What is indoor Google Maps?
Google Maps is getting even more useful by providing maps for indoor spaces such as airports, shopping malls, large retail stores, and transit stations.
Get Started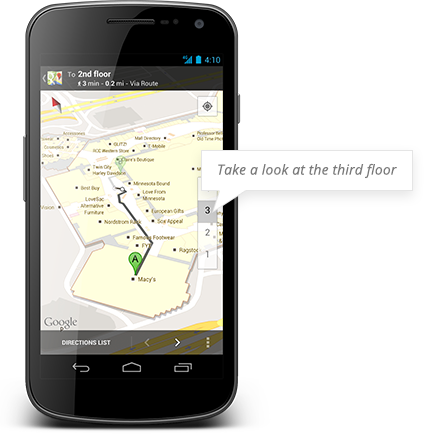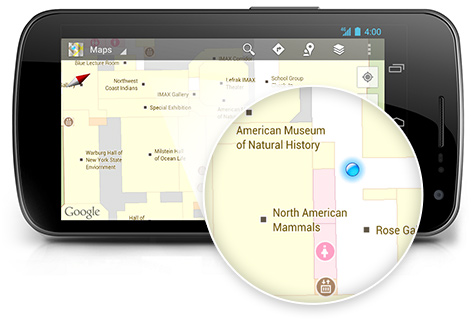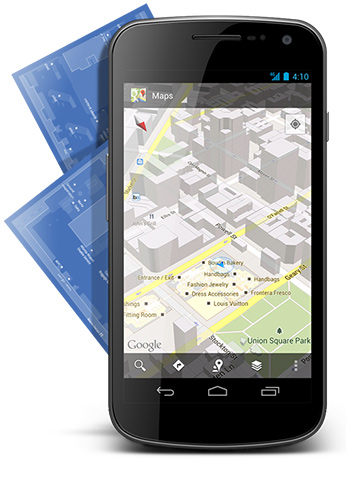 How do I partner with the indoor Google Maps team?
To learn more about how to provide your floor plans and building layouts to Google, please use our Google Maps Floor Plans beta tool or visit http://maps.google.com/floorplans
Check out what our partners are saying about indoor Google Maps!
IKEA
"Offering Google Maps on mobile gives the customer a self-service approach if they so choose." Laurie Satran, internet specialist
Read the case study (PDF)
Mission College
"The advantages to working with Google are that they know what they're doing. And as they are going through the world and mapping everything it makes sense to get on board." Peter Anning, director of marketing and public relations
Read the case study (PDF)
Mall of America
"The future of this product is where it's really going to be at .. when you look at layering data over the map data, that really excites me." Lisa Grimm, digital brand manager
Read the case study (PDF)